News
The Moving Center NeuroDevelopmental Playfulness Online Course
27-11-2022 23:48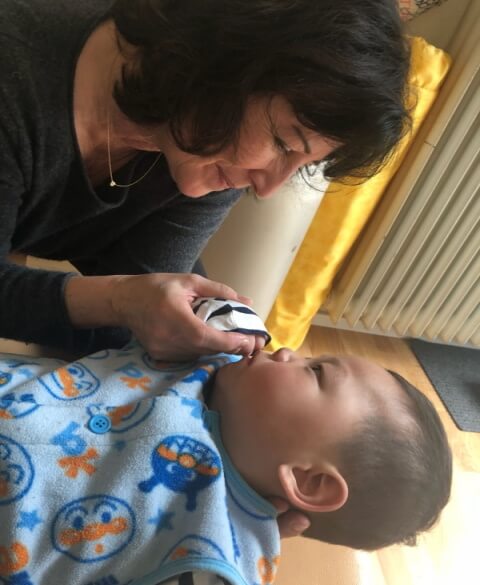 with Andrea Hennen, Eytan Lerner & Matty Wilkinson
Wednesdays
November 30
December 7, 14
January 4, 11
1-2:15pm ET (GMT-5)
All Classes Live on Zoom, or via streaming video recording
To find out more, watch free Intro Class recording (available only until November 29) and reserve your spot go to www.the-moving-center.com/work-with-us/playfulness

Why playfulness?
Playfulness connects us to the fundamental conditions that support learning.  In this series we will teach you a powerful, playful, non-coercive approach that harnesses the connection between movement, attention and function. You will discover that NeuroDevelopmental play is a skill that you can acquire, and it is an effective vehicle to facilitate profound, rapid and lasting change.
The ability to play is the Elusive Obvious, it's there in plain sight, but we tend to overlook it, and instead attribute success to excessive effort, strain and persistence. However, play is a fundamental engine of creativity and invention throughout much of the animal kingdom. 
Why this course?
Our NeuroDevelopmental method is organized around the elements of playfulness as they are manifested in organic learning in childhood.
Though experiential processes, discussions, video demonstrations, and case studies we will teach you to tap into these fundamental elements of Neuro Developmental Play:
Connection
Curiosity
Variation
Attention
Time
Communication
Rhythm
Mistakes
Constraints
Humor
Movement
Simplicity

Who is this course for?
Parents, caregivers, practitioners, and professionals who work with children with special needs, and anyone interested in using playfulness to create easy, meaningful and lasting change.
To find out more, watch free Intro Class recording (available only until November 29) and reserve your spot go to www.the-moving-center.com/work-with-us/playfulness
---
Back
Javascript must be enabled to continue!