Aktuelles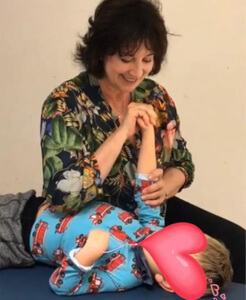 11-02-2021 16:56
Both methods are specialized in the work with adults of all ages and range with difficulties to move and children with CP, trauma, ie. brain damage, genetic disorders and autism.
---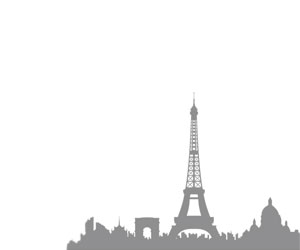 11-02-2021 16:56
Often times, people are having chronic pain and can't find ways out of their pain.
---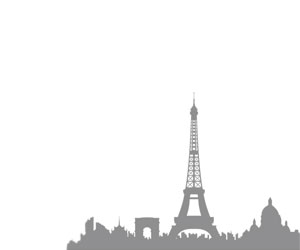 11-02-2021 16:56
Travels are limited of course in times of the pandemic and the in person practice had to be changed.
---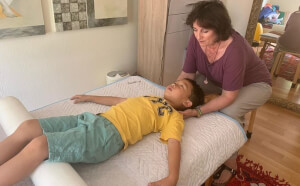 13-07-2020 11:22
Zum zweiten Mal nach einem erfolgreichen Start im Jahr 2019 organisiert Andrea in ihrem Zuhause in Losheim am See im Saarland/Deutschland einen teamorientierten "Hand in Hand"- Unterricht für Kinder mit besonderen Bedürfnissen.
---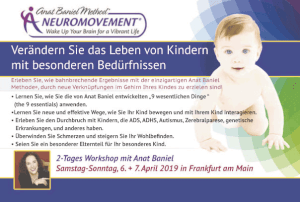 15-02-2019 16:51
Erleben Sie, wie bahnbrechende Ergebnisse mit der einzigartigen Anat Baniel Methode®, durch neue Verknüpfungen im Gehirn Ihres Kindes zu erzielen sind! 2-Tages Workshop mit Anat Baniel Samstag-Sonntag, 6. + 7. April 2019 in Frankfurt am Main.
---
Javascript must be enabled to continue!